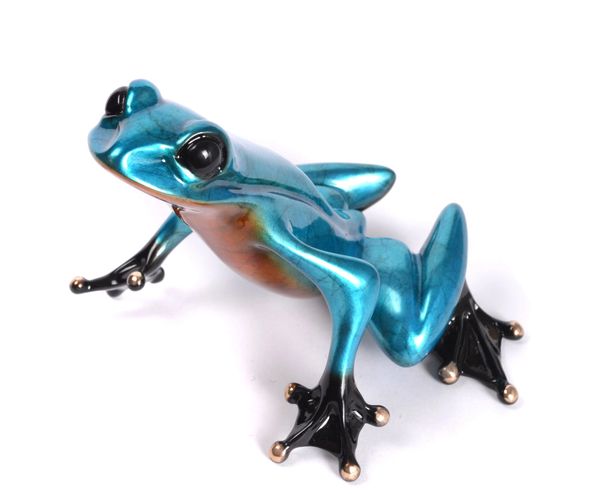 our 2022 Exclusive Gallery Edition.
As a special edition frog created specifically for
One of Kind Gallery, Vesper is available in a very limited edition of only 35 sculptures. 
With a coloration reminiscent of the hues of sunset, Vesper (meaning, evening) basks
This bi-colored frog is sure to be a eye catching addition to your collection.
Event Variation of BF258 "Mirari"