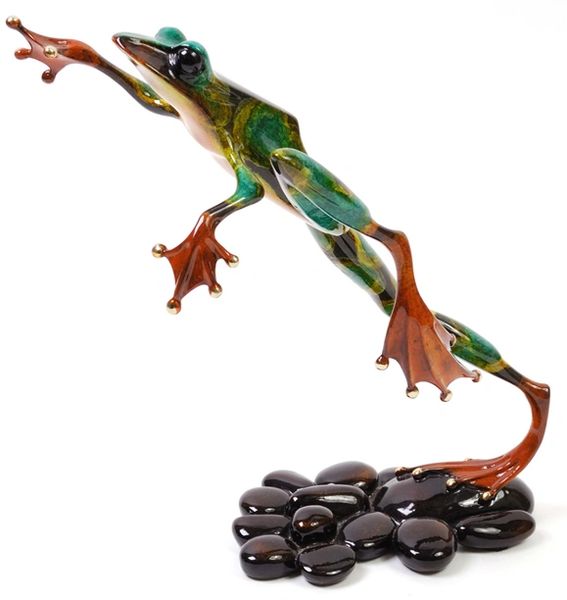 Sold at our Annual Frogman Collectors Event.  Join us next year for many rare and hard to find sculptures.
BF44 Leap Frog, 2001, Bronze, Signed & Numbered, Limited Edition of 5000, 11.5 x 5 x 9.75, 
"Leap Frog" is Tim Cotterill's only frog with colored feet rather than black. And the base of beautiful bronze stones that "Leap Frog" is jumping from are another element unique to this frog. Very dynamic, very colorful!
One Of A Kind Gallery has only 1 piece left in this edition so don't miss out!