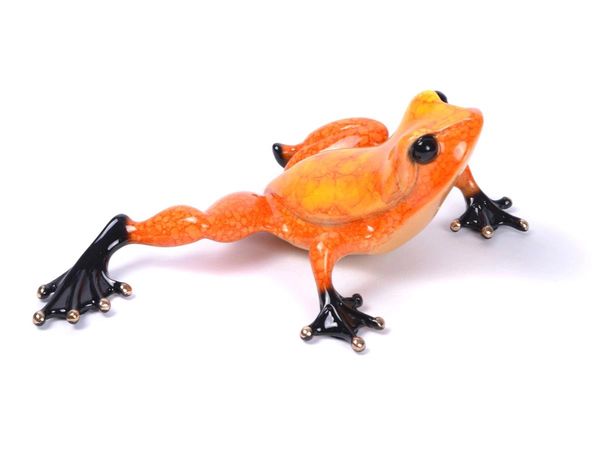 Habanero
 6.5" X 5" X 3"
Edition Size: 65 
HABANERO is a red-HOT chilli pepper- that is, a seriously HOT pepper -
and the perfect name for this really HOT edition variation of "Toady."
With an edition size of only 65, this HOTTY will not hang around for long! 
HABANERO marks the retirement of "Toady," of which there are only nine available in the original patina. Once these nine are sold, "Toady" will be officially retired.