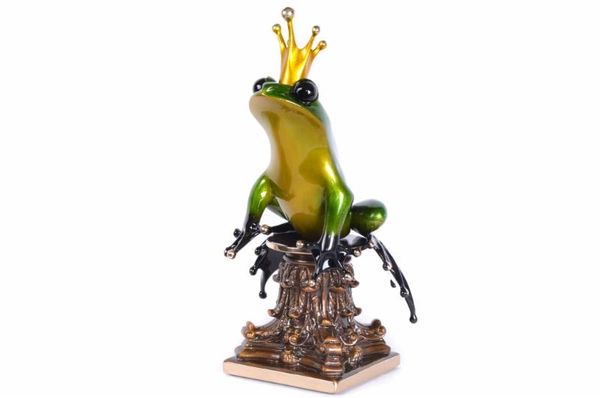 Contact us for availability and pricing.
843-534-1774
ooakgallery@hotmail.com
BF227 Frog Prince
Platinum Gallery Release 2018
Limited Edition of 150
5" x 5.5" x 10"
Tim Cotterill clearly reveals his inner whimsy with the release of this enchanting new sculpture, "Frog Prince". A bold, textured green frog perches regally atop his throne, balancing a dazzling gold crown on his head. No doubt - surveying his frogdom!