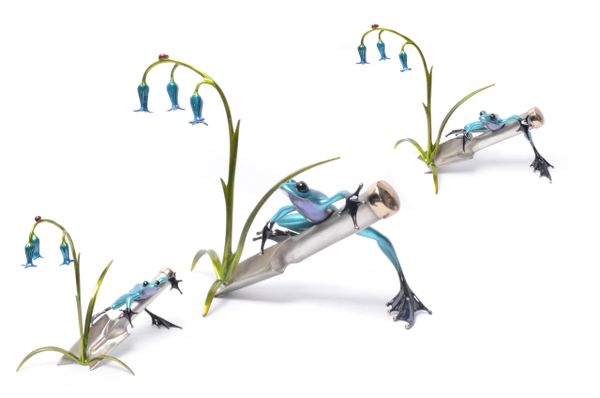 Very Rare Please call for Availability
Only 1 piece available.
2015 Mothers Day sculpture.
11.5" x 8.5" x 7.5"
Edition 350
Featuring a silver nitrate blue frog with a lilac colored belly. This frog is perched on a silver spade.  Highlighted by three vibrant bluebells and a iridescent red lady bug.