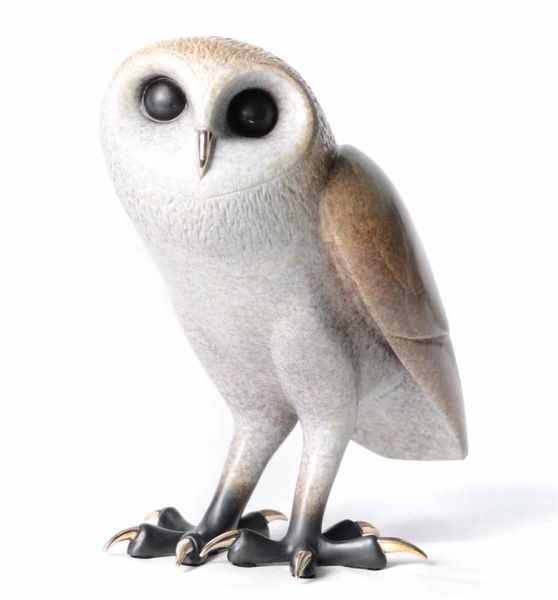 This edition is nearly sold out.  
Churchill BF205, 2016, Bronze, Limited Edition of 400, Signed & Numbered, 9.5 x 9.5 x 6, Color/Finish: White, Light Brown
Churchill's expressive demeanor is complemented by a feathered, milky patina, transitioning to a golden amber on its wings and back. Churchill is the fifth release in Tim's highly collectible Parliament of Owls.