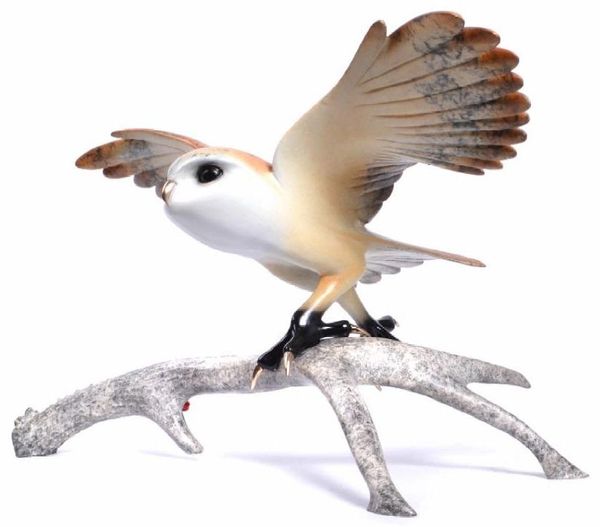 BF266
Edition Size: 150
11.5" x 18" x 10.5"
Perched fearlessly on a sun-bleached antler,
AMELIA prepares to take flight in
search of the day's provisions.
Enhanced by a selectively mottled amber patina,
the dazzling animated form captures the majestic beauty of this newest, most worthy addition
to the Cotterill parliament. 
AMELIA- a glorious homage to the
legendary first lady of flight!